Toy & Turkey Family Games Night Friday November 24th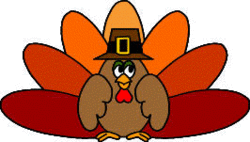 Doors open at 6:00 pm, first game at 6:30.  Adult fee $5.00 and kids are free ...... concession, door prizes and raffle baskets will all be available. See you there to support the school and have some fun!
It's Milk Time - Q2 Is now closed for orders
Thank you for your order.  Your child's milk order will be delivered to them starting Monday, November  27th, 2017.
Keep in the Know!
Stay connected to school news with our weekly SMORE Nov 5, 2017
Don't forget to check out our artwork click here
November Events
Nov 24th - FLEX Programming, Hot Lunch ... Nitza's Chicken Fingers, Toy & Turkey Family Games Night
Nov 27th - 3L's to Smeltzer House 8:50 to 11:00, 3B's to Smeltzer House 12:30 to 2:45, Milk deliver Q2 begins              
Dec 14th - School Christmas Concert 7:00 pm at Our Lady of Perpetual Help Church
Swimming Lessons Grades 1 to 4
Division News