Friday February 17th PD Day No School For Students
SMORE this week ..... find out what's happening!
Shrove Tuesday Pancake Lunch
Shrove Tuesday is celebrated the day before Ash Wednesday and is therefore the final day before the commencement of Lent, leading up to Easter Sunday. Shrove Tuesday always falls 47 days before Easter Sunday.
In recognition of this event, the parents of Madonna Catholic School will be serving pancake lunch to all the students and staff on Tuesday, February 28th, 2017.  This will include the Kindergarten and Brighter Beginnings Students.
The parent group is asking for two volunteers per class to come help out on this day from 9 am until 12:30 pm.  It's lots of fun and is a wonderful way to become involved with the students, staff and other Madonna parents.  If your able to volunteer, please contact the office at 780-467-7972 prior to Monday, February 20th.
2's, 3's & 4's to Willy Wonka Musical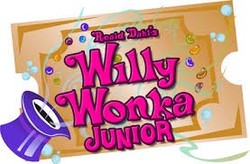 The Grades 2, 3 and 4 classes at Madonna are looking forward to attending a musical performed by the Performing Arts Program at St. Theresa Catholic School, Willy Wonka on Thursday, February 23rd at 10:00am! We are excited, as this is a great language, drama, and musical experience. This is also a great opportunity for students to see first-hand what the Performing Arts Program offers. The cost of the field trip has been included in your yearly field trip fees.
Willy Wonka Jr., is about a mysterious candy manufacturer who sets up a contest where winners could receive a lifetime supply of candy. Imagine... a lifetime supply of CANDY!  Wonka, the famous candy factory owner hides five golden tickets in his candy bars. Out of the five winners, only one is a likeable young boy, while the others are just brats! Charlie Bucket, who comes from a poor family, joins the tour with his grandfather. During the factory tour the winners must learn that Mr. Wonka's rules are to be followed.... or suffer the consequences!
Thank you for your continued support of your child's education. Feel free to contact the teachers with any questions or concerns that you may have.
Sincerely, Mrs. Hinger (780) 467-7972
Division News