Swimming Lessons for Grade 1 to 4 Students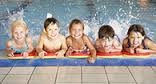 Red Cross Swim Kids Programs at Emerald Hills Pool:
Grades 1 to 4 Swimming Lessons Fall 2018 Information coming soon!
Choir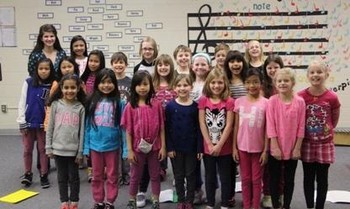 Madonna Catholic School Choir has been working hard since September under the guidance of Mrs. Dyck. We meet once a week on Monday at the lunch recess with grade 3 and 4 students who are interested in building upon their knowledge learned in the music classroom, and extending it into quality singing, for performances and sharing throughout the school year. Our goal is that the students learn to love singing together as a group and maintain that as they move through the Elk Island Catholic School District.
English Club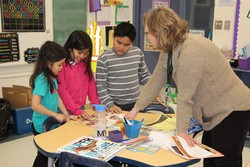 Toy & Turkey Family Games Night Was Great!!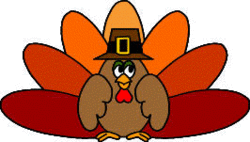 Thank you for all the donations that came forward for the Toy & Turkey Family Games Night.  Your generosity was wonderful and the evening was a great success!! Thank you all for coming out.
Terry Fox Run Friday, September 30th, 2016.

UPDATE: Students raised $235.55 for the Terry Fox Foundation!!
On Friday September 30th, Madonna Catholic School participated in the Terry Fox Run. We asked that all students come dressed in red and white, bring a water bottle for the afternoon run and $1.00 each to donate to the Terry Fox Foundation. All students ran or walked in the afternoon to help keep Terry's dream alive. All parents were welcome to join us to participate as well. Together we worked and raised $220.45 to find a cure for cancer! Great job everyone!!
Toy & Turkey Family Game Night PSC Fundraiser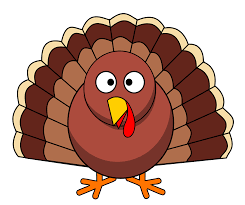 Thanks for all your support!! It was fantastic to see so many families out to enjoy the evening.  The bingo and the food collection for the food bank were both a great success.
Christmas Concert DVD Sale
Thank you to everyone who was able to come join us for the Christmas Concert on Tuesday night.  The students did a fantastic job!  If your interested in purchasing a DVD of the concert for $10.00, please complete this Christmas DVD Order Form and return it to the school with your payment by December 22nd, 2016.
Flex Programming is here!!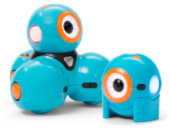 Students in grades 1 through 4 received a letter Friday, September 22nd to take home about Flex Programming Options available to them beginning Friday, September 29th.  Please check with your child for that letter.  You can also click on the link MCS Flex Programming Options Sept 2017 for the information. Be sure to sign your child up for an exciting session!!
Thanks for your support for the Under the Sea Family Dance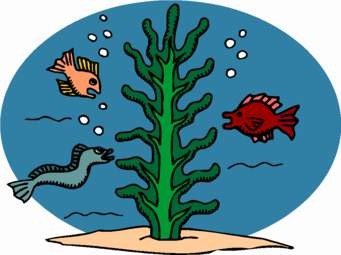 The dance was great - the disc jockey was amazing and lots of fun was had by all.  Early info is that over $700.00 was raised by the Madonna Catholic Education Society to be used for student support and the Food Bank was very happy with all the food donations they received.  Thank you to Mrs. Scoggins and all her parent helpers for heading that event up and dong such a great job.
Earth Club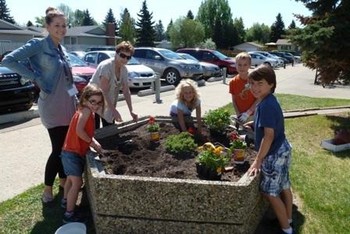 At our weekly Earth Club meetings, we address and discuss issues relating to our promise that we recite before each meeting:
 "THE EARTH IS MY HOME.  I PROMISE TO KEEP IT HEALTHY AND BEAUTIFUL.  I WILL LOVE THE LAND, THE AIR, THE WATER, AND ALL LIVING CREATURES.  I WILL BE A DEFENDER OF MY PLANET - UNITED WITH FRIENDS AND GOD - I WILL SAVE THE EARTH."
Garden Club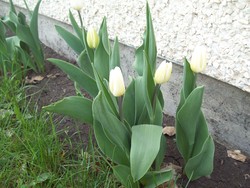 The students in the Garden Club want to thank the Alberta Emerald Foundation for the support given earlier this year.  We are excited to see our tulips that we planted in the fall, raise their lovely heads to the sun this spring
11th Annual Cup Stacking Tournament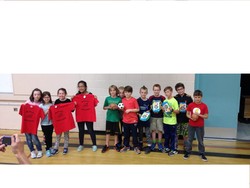 The Cup Stacking Tournament was held this past Wednesday and it proved to be the most successful tournament ever with over 125 students entered!  The perseverance, determination and good sportsmanship displayed by our students made this afternoon a most memorable one indeed.  Our students competed in two divisions - Grades One and Two, Grades Three and Four.  To see our tournament winners click here Cup Stacking Results April 2016
Reduce Your Footprint!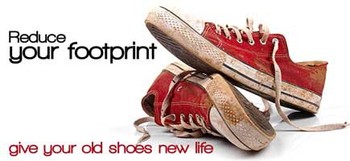 Give old shoes new life!!!  Shoes are a difficult item to recycle and are usually sent to the landfill - until now!  Strathcona County works with Soles4Souls to collect old shoes to keep them out of the landfill.  Soles4Souls takes donated shoes and distributes them where they are most needed.  If they cannot be reused, they are sent for refurnishing by small businesses in developing economies.
Student's can bring their old shoes in for donation by tying them together with the laces or an elastic and giving them to their classroom teacher before Friday October 21st, 2016. Students will receive an entry for a chance to win prizes ... one entry per pair of shoes.  Draw for prizes will be held during assembly on Thursday October 27th, 2016.
2's, 3's & 4's to Willy Wonka Musical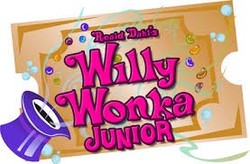 The Grades 2, 3 and 4 classes at Madonna are looking forward to attending a musical performed by the Performing Arts Program at St. Theresa Catholic School, Willy Wonka on Thursday, February 23rd at 10:00am! We are excited, as this is a great language, drama, and musical experience. This is also a great opportunity for students to see first-hand what the Performing Arts Program offers. The cost of the field trip has been included in your yearly field trip fees.
Willy Wonka Jr., is about a mysterious candy manufacturer who sets up a contest where winners could receive a lifetime supply of candy. Imagine... a lifetime supply of CANDY!  Wonka, the famous candy factory owner hides five golden tickets in his candy bars. Out of the five winners, only one is a likeable young boy, while the others are just brats! Charlie Bucket, who comes from a poor family, joins the tour with his grandfather. During the factory tour the winners must learn that Mr. Wonka's rules are to be followed.... or suffer the consequences!
Thank you for your continued support of your child's education. Feel free to contact the teachers with any questions or concerns that you may have.
Sincerely, Mrs. Hinger (780) 467-7972
Chalice Sponsorship Update
Way to go Madonna! Over the course of our Lenten Almsgiving Project, we collected $633.65. We have used $444 to sponsor a child from Haiti. The remainder of the money will be held as 'seed' money for next year's fundraiser to continue our sponsorship.  Our sponsor child is named Quanderly and if you click on his name below you can learn more about him. 
Leadership Club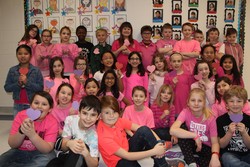 The grade 4 students take on the role as leaders in the school for the younger students.  
Polar Bear Walk 2017 a Great Success!
Students and staff helped support the conservation efforts of WWF-Canada by donating a loonie or toonie and participating in the "Polar Bear Walk" around the school yard on Friday, February 24th, 2017.  All those coins added up and Madonna Catholic School WWF/Earth Club collected $247.60  to donate to WWF-Canada.  Thanks for your support everyone!!