Valeda House and EICS
Elk Island Catholic Schools is proud to announce our adoption of Valeda House.  Valeda House is a ministry of Catholic Social Services serving as a home to up to six young women, who either have young children or are expecting.  In addition to being a home for these women for up to six months, Valeda House offers programs and support to allow these mothers to find long term housing and to address the underlying issues that may be associated with homelessness.  The call to support Valeda House, as well as to educate and create awareness, has been made.  Our Elk Island Catholic School family has answered the challenge of supporting and engaging in this ministry, which has served women from all or our communities, and which runs entirely on donated support.
Report a Student Absence
Using School Messenger you will be able to report your child's absence the following ways:
Using the SchoolMessenger App
Using the SchoolMessenger link in the EICS App
Calling 1-877-246-9970 then option 3
School Messenger Attendance Reporting Procedures
Additional features with this software include:
Interactive callouts, allowing us to easily contact multiple people at once regarding unverified absences.
School News
Free Hot Dog Lunch Kinder's to 4 on June 7th
Posted on

June 4th, 2018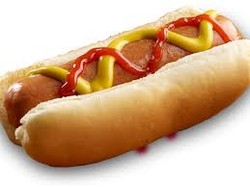 Parent Council will be cooking up a hot dog for each student in grades 1 through 4 ....... yum!