Kids See Free at SuperStore!
Did you know our SuperStore on baseline road has an Optical Department that provides a wonderful service to students?  Eye exams can be arranged and are paid for by Alberta Health Care until children are 19 year of age.
The See Free Program for children aged 4 to 10 years includes:
free frame under $49.00 (if a more expensive frame is chosen you pay the difference)
Polycarbonate lens at no cost
Optional additions like scratch resistant coating and transition lenses are available as well for an additional cost.
To schedule your child's eye appointment, can the Optical Department at 780-417-5212
Safe Arrival has Started!
Over the past few months, several EICS schools (ABJ, Jean Vanier and Holy Spirit) have been piloting the Safe Arrival app and we are now ready to begin using the program here at Madonna Catholic School.
Using Safe Arrival you will be able to report your child's absence the following ways:
using the Safe Arrival link inside the new EICS App
Creating an account in Safe Arrival using the info in the email you receive on Oct 3rd
Downloading the Safe Arrival App using Google Play or the App Store and using the info in the email you receive on Oct 3rd
Calling 1-877-246-9970
Additional features with this software include:
Email confirmation when an absence is recorded inside Safe Arrival
Interactive callouts, allowing us to easily contact multiple people at once regarding unverified absences.
As this is new for us as well, we ask for your patience as we work out how best to use the application.  When you received the email it walks you through setting up your account.  If you encounter and issues with this process please contact the school or regsupport@eics.ab for assistance.
Please feel free to email us with your feedback and thank-you for your continued support.
School News
Earth Club News - Rice Krispie Sale for SPCA
Posted on

April 27th, 2017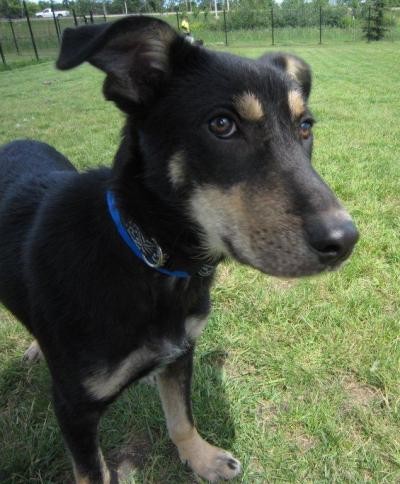 The Earth Club recently had their Rice Krispie sale where all the proceeds are donated to the Edmonton SPCA.  The Edmonton SPCA (Society for the Prevention of Cruelty to Animals) is dedicated to preventing cruelty towards animals.  In addition to protecting and providing shelter to strays and animals in danger, the SPCA deals with proper pet care and animal adoption. Thanks to all of Madonna's students' generous donations we were able to raise $200.00 for the Edmonton SPCA!  Imagine all the good they will be able to do for the animals in their care thanks to your donations!